Ahh pulp science fiction covers of yore. So male gaze oriented, so white washed, so many boobs defying the laws of gravity.
After the (quantum) leap, a selection of covers with NSFW commentary. Image heavy.
IS THAT A ROCKET IN YOUR PANTS BABY?
SHWING! TENT POLE!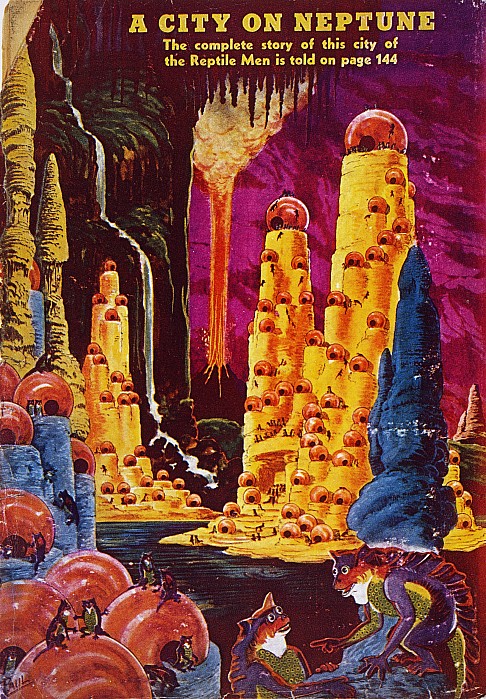 Looks painful. There's a cream for that.
Let's have some fun, this beat is sick, I wanna take a ride on your disco stick!
Needs no explanation, really...
Smokin'. Was it good for you as it was for me?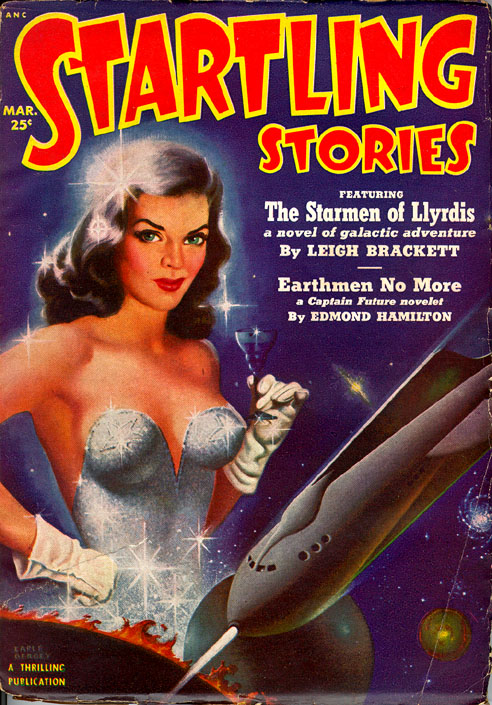 And just where do you think you're going with THAT?
STICK SOME BOOBS ON IT AND CALL IT ART
The art of well placed hair and a lizard...*cough*
Gratuitous appropriation of native stereotype? Whatever do you mean? (plus: no nipples)
A new dildo? Awww you shouldn't have! (no, really. I'm a mermaid. Plus, where are my nipples? WTF dude?)
Oh come on, now we're not even aiming for subtlety here. Ride that lipstick bullet baby!
Who needs undies! Or nipples!
(or proper proportions for that matter...)
SPINES DON'T BEND LIKE THAT (TRY IT. SERIOUSLY. I'LL WAIT)
Heck yeah! Gonna play her like a guitar LIKE A BOSS! BUAHAHAHAHA
Planet of the knob heads indeed.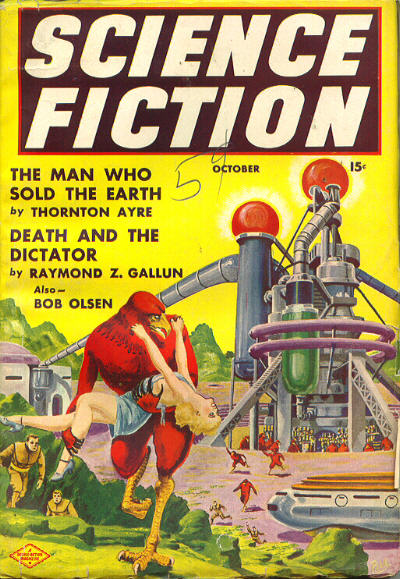 Hurry! Take me away from the pulsing red phallic pustules, you beast you...gak!
Pulp Fantasy Number One: Rescue The Non-Consensual Fainting Damsel
Smurf. Navi. Whatevs. Blue makes me tingle. And cricks my neck at a ridic angle.
Teh Hoomun Laydeez. They "fall" for my charms, every time. Bzzt, click, hurrrr.
I hold your neck, you hold my boob. All is fine in Demure Swoony Damsel Land (coz I have nipples)
Pulp Fantasy Number Two: Bondage
I'm on a boat! La la la...wait, what? I'm in a bubble? WTF?!
You think you have it rough in YOUR bubble honey? Try becoming an outerspace mime!
Is it my hair? My skin? My horns? My boobies? My ability to breathe an atmosphere you can't? Because I'm on the rag? Jesus, a cage?! Just because I wouldn't put out for you?!
Pulp Fantasy Number Three: Dirty Dirty Amazonian Vixens
My Red Suit Brings All The Boys To The Yard...
No, MY red dress brings all the boys to the yard!
Wut u bitchez smokin'? MY red suit brings all the boys to the yard!
We don't have red outfits, but we have sticks! That...err...will poke you. (aka reverse Phallicy)
Sticks? STICKS?! FIRE! Coz I'm on the rag, bitchez! Burn! BURRRRRRRN! Muahahahaha!
Pulp Fantasy Number Four: Chicken Soup for the Male Gaze
An Eleven on the Subtlety Scale
Mmm, girl on girl action!
...